Play your way to a stronger brain!
Get free access to a science-based brain training that will boost your mental power!
Memory

Reflex

Focus

Logical thinking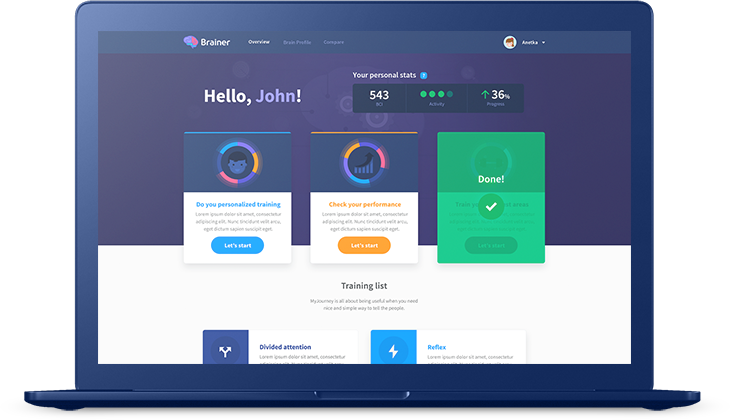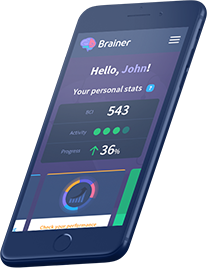 Your personalized brain training

Customized brain games
Every day, you will get a set of fun, neuroscience-based games selected to best suit your level.

Track your scores
Check your performance and watch your brain power grow with each day. Compare your results with friends!

Anytime, anywhere
Once you start playing, it'll be hard to put it back down... That's why Brainer works on mobile devices too!
"Incredibly fun and addictive!"

peter87

"Really improved my memory"

jane.doe

"One of the best brain workouts"

brainiac

"All games in one app!"

alvarez10

"Incredibly fun and addictive!"

peter87

"Really improved my memory"

jane.doe

"One of the best brain workouts"

brainiac

"All games in one app!"

alvarez10

"Incredibly fun and addictive!"

peter87

"Really improved my memory"

jane.doe

"One of the best brain workouts"

brainiac

"All games in one app!"

alvarez10

"Incredibly fun and addictive!"

peter87

"Really improved my memory"

jane.doe

"One of the best brain workouts"

brainiac

"All games in one app!"

alvarez10